Partner with us
Partner with Time of Grace (Casa Tiempo de Gracia), founded by Nancy Osorio. Our mission to to create a safe home for young girls that are aging out of orphanages in Honduras. Without help, most of these girls will turn to prostitution or end up in abusive relationships. During their stay in orphanages, they are received love and care, but most don't have the skills needed to enter into a life. They have had all of their decisions made for them for most of their lives and don't know how to purchase food at the grocery store, take public transportation, purchasing clothing, and pursue a career. Without these basic skills, they are easy prey for predators who take advantage of their lack of family and end up in terrible life situations.
At Time of Grace (Casa Tiempo de Gracia) these girls where they can learn the skills needed to become a fruitful and fulfilled young woman. You can help! Your support helps pay for food, room & board and transportation while they are prepared for the next step in their lives.
We are missionaries through Go To Nations. You can support and partner with us through this link.
---
Support Time of Grace House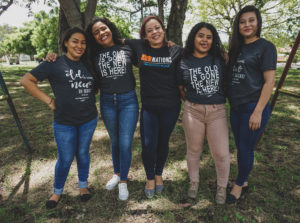 ---
Support Nancy here